A Streetcar Named Desire: Teaser!
Tennessee Williams' classic play, A Streetcar Named Desire, is unarguably one of the greatest masterpieces of the twentieth century. Many of its characters, scenes, and dialogue are embedded into the American psyche. Who among us hasn't heard someone utter a line such as: "I have always depended on the kindness of strangers"? Because of this familiarity, as well as its dark themes and Williams' poetic yet challenging dialogue, It is rarely seen beyond the 1951 film. Enter The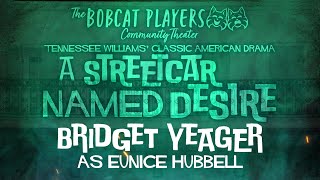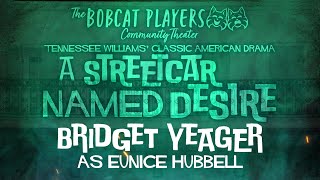 A Streetcar Named Desire: Meet the Cast!
We are just EIGHT DAYS away from opening night of Tennessee Williams' A Streetcar Named Desire. Tickets are on sale now online, in person at the Hostess Gift Shoppe, or can be reserved by calling our box office at (724) 494-1680. Don't hesitate--purchase today! In order to bring this classic American drama to life, Artistic Director Patti Ross has really pushed the envelope, trying new approaches in our publicity and with the set. You may have noticed the poster, which featur